Satısfyıng and Prıvıleged
Rooms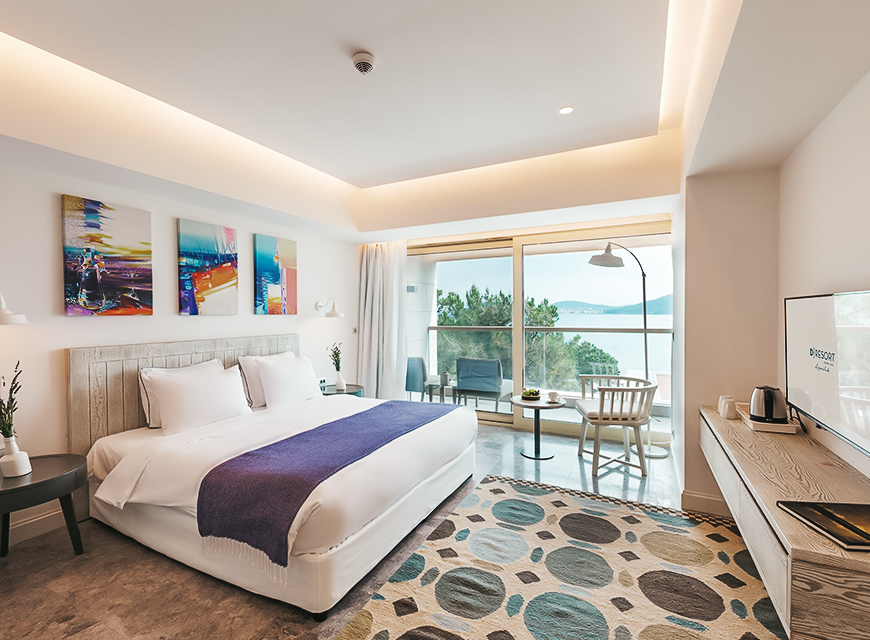 Comfort Partial Sea View Room
Your vacation will take on a new meaning as you observe the Aegean Sea in its calmest condition from your private balcony in a Comfort Partial Sea View room. Your room will give you the benefit of taking a family vacation.
Comfort Forest View Room
You'll find once again that every breath is a miracle in the beautiful setting of the Comfort Forest View rooms. You will get the most out of your family vacation because of the rooms' ability to be combined.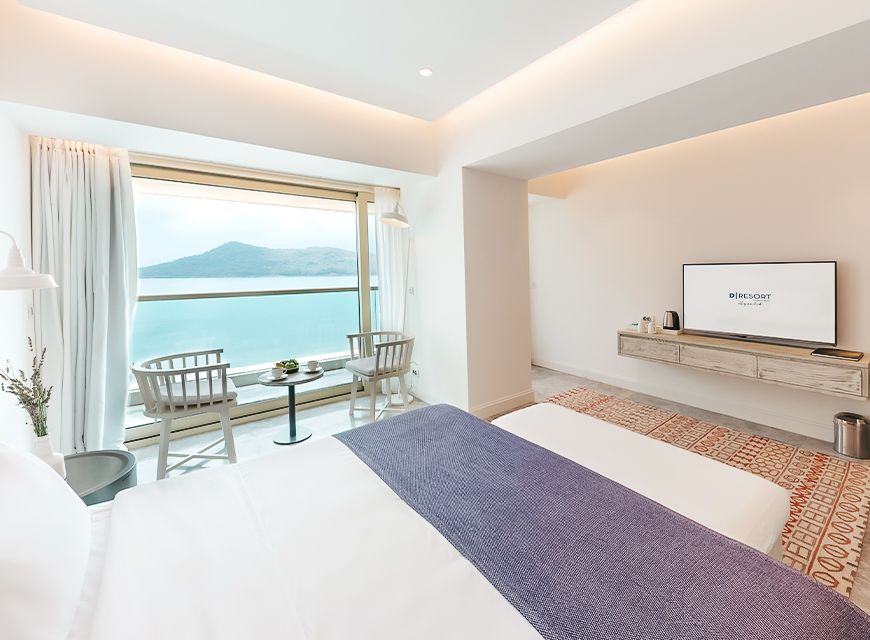 Superior Sea View Room
Those who want to live their life and vacation more freely will find a large and spacious environment and a room overlooking the characteristic blue.
Superior Partial Sea View Room
The Superior Partial Sea View Room is ideal for travelers who desire a roomy and relaxing getaway while enjoying views of the Aegean. Those who do not want to compromise their comfort while enjoying the green and blue get together in this room.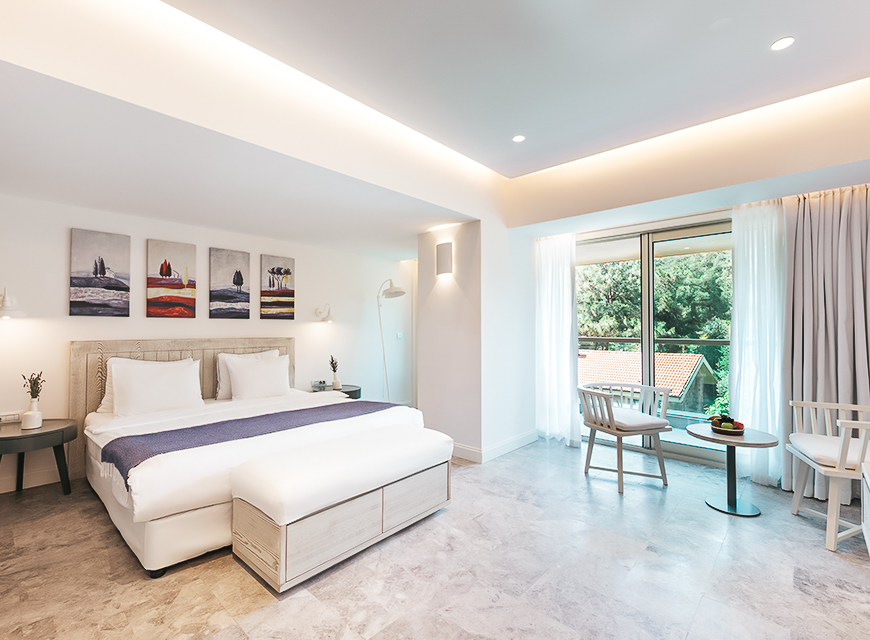 Superior Forest View Room
More living things mean more happiness. The tranquility of an endless woods view and delight are both provided by superior rooms.
Deluxe Partial Sea View Room
You're in the ideal location to see Mytilene from Ayvalık. Behind the spacious windows of the deluxe rooms, the Aegean is visible as far as the eye can see, the rich and privileged interior offers a special level of luxury